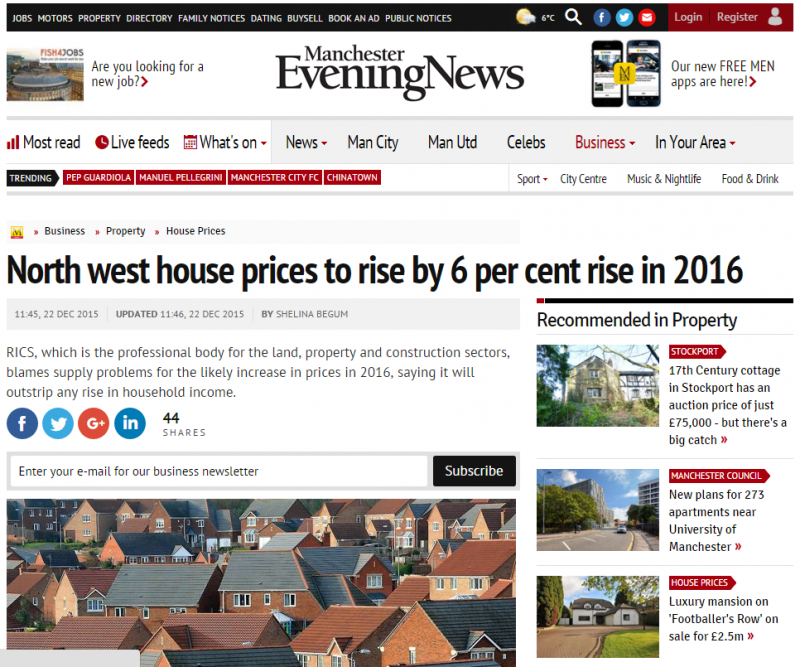 We love reading positive news about the property market in our home town of Manchester. The Manchester Evening News has published an article that says, RICS, which is the professional body for the land, property and construction sectors, blames supply problems for the likely increase in prices in 2016.
The full story can be read here.
If you'd like any more information on our services or the company generally we would love to hear from you.
Submit an enquiry: Contact Page
Call us: 0161 973 1333
Email us: contact@dantgroup.com