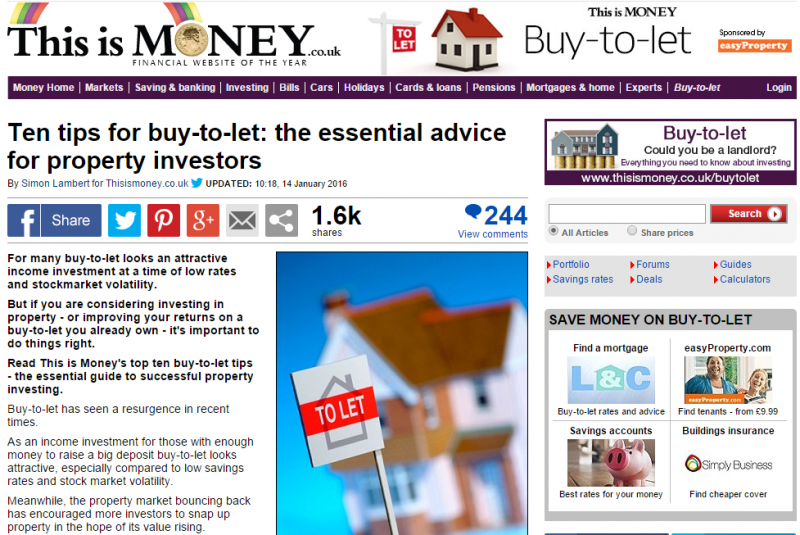 We found a great article that was recently published on This is MONEY.co.uk that provides 10 top tips for property investors with regards to buy-to-let.
The full article can be read here.
If you'd like any more information on our services or the company generally we would love to hear from you.
Submit an enquiry: Contact Page
Call us: 0161 973 1333
Email us: contact@dantgroup.com